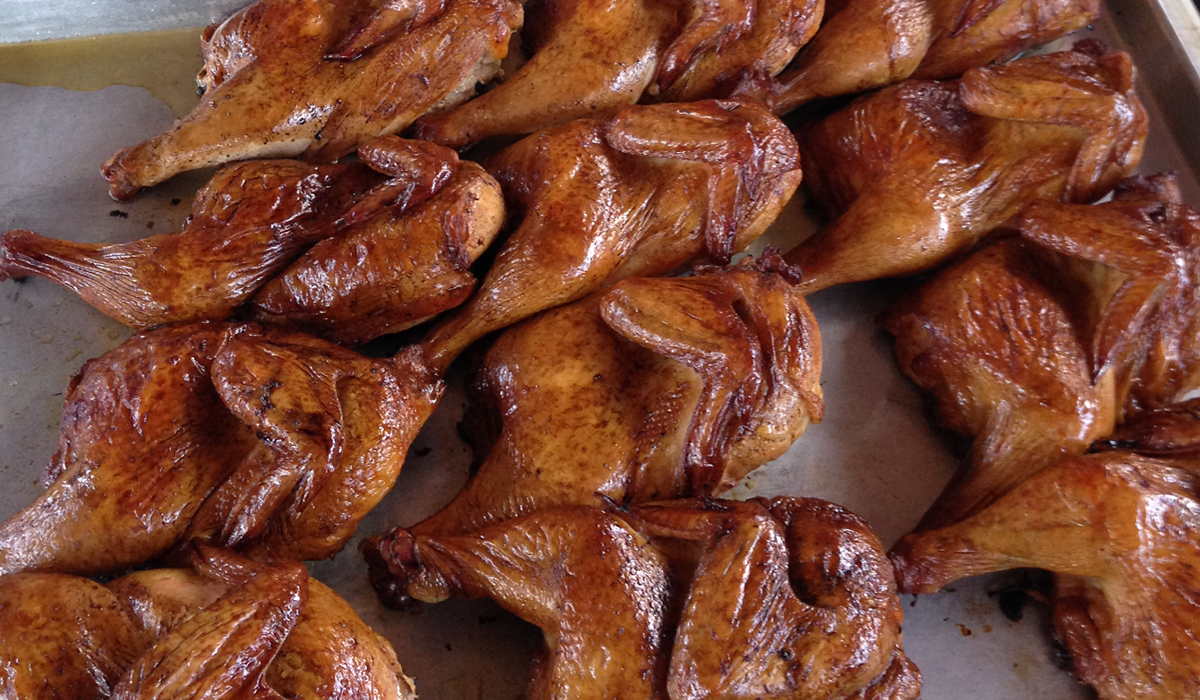 Why Hungry Hog BBQ Is the Best Catering BBQ Team in Jacksonville written by: Stephanie Valance, Florida BBQ News
The word Barbecue is what can capture the attention of any Southerner from almost any of the American cities because it is an expression of the mastering tastes and aromas that come with BBQ foods. Essentially barbeque meat is one that is sliced, spiced then slowly dried over a low smoky fire. With the evolution of the methods of preparing barbecue meat such practices as basting of meat with vinegar and/or butter were adopted. Hungry Hog BBQ adopts the native methods-with our flavors representing old Southern BBQ.
At Hungry Hog BBQ we are committed to serving you with the exact flavors of barbecue food you would want, even far much better than you can expect. If you are looking for whole-hog barbecue, then Hungry Hog BBQ is the master of preparing such, with meat lightly seasoned with vinegar, red and black peppers giving you a taste of flavor which dates back to the colonial style of preparing barbecue. Again, based on the fact that we only cook with hard wood, our flavors always remain as tasty as all our customers would want them to be. Our barbeque will just make you feel like someone finally brought a great ancient thing to exquisite perfection. This is our profession and we have done it over and over again and with each time we always strive to give the best to our customers. We do not really offer BBQ services as a profession, we rather do it because we love barbeque and definitely have lots of love for our customers. That is why we always strive to come up with the best barbeque techniques that will give you an awesome barbeque experience.
What kind of meat would you want for a barbecue? When we smoke meat, we do it with hundreds of opinions and you can be dead sure you won't miss the flavor you so crave for. With Hungry Hog BBQ you have all the rights to enjoy a good roadside barbecue and a backyard hog as well. We always strive to do it right every time-with the barbeque meat dashed with salt adding a touch of vinegar substance –which goes a long way in making for one hell of a great barbeque experience. Barbeque, to us is always a revelation every time we cook it. With a frantic zeal of mixing all the ingredients to come up with a super tasty barbeque our team of chefs have never disappointed in coming up with what our customers would call the greatest barbeque of all times.
We have grown over the years in providing catering BBQ services alongside providing support for programs. With many programs in Jacksonville, we saw it better to participate in community programs and that's why we support hippotherapy (Autism) programs: Our Donation to Hope Therapy cook out May 2015. With our catering there are many people who come out to participate in this program and we get to share our great barbecue meat flavors as we also become a bigger part of the rehabilitative and therapeutic treatment programs.