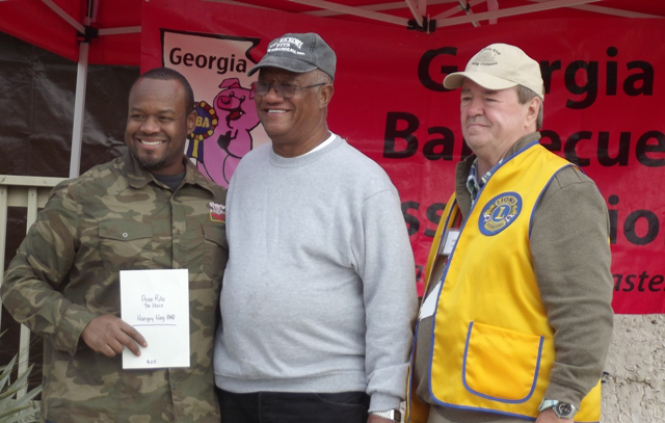 BBQ-Catering with slow and hard wood smoke written by: Hungry Hog BBQ Team and BBQ News
BBQ catering is our attribute. The style and the ethnic manner of food preparation make us highly unique from other caterers. We work in a professional manner with utmost care in making your taste buds experience the well-prepared dishes.
A yummy local and regional favorite" Mustard BBQ sauce" is the main innards of our titillating dishes. Being one of the favorite caterers in JAX, FL we cater in gallons for all the events. Our food is catered with authenticity. Innovative dishes with the barbecue sauce are our specialty. The taste and quality of the food are never compromised.
Hungry Hog BBQ, the king in the world of splendid flavor and taste has a unique culinary skill in transforming any meat item from the ordinary to delicious savory dish.  The aroma of the mustard sauce, when combined with the other meat spices initiates an amazing flavor.
The legacy of consistency and the home-style flavor is what we contribute to our customers. With limelight menus and remarkably skilled chefs, we undertake catering events such as parties, wedding, family gatherings/reunions, graduations, company/corporate events and fundraising programs just to name a few. Celebrations and functions either grandiose or pocket-sized, we support your needs.
The atmosphere is family friendly, our menu card delights you with appetizers, snacks, beverages, sides and breakfast menu. The list is never ending as we serve with new menu options and weekly specials too.
Located in  Jacksonville, the BBQ caterers are distinguished in serving their customers.