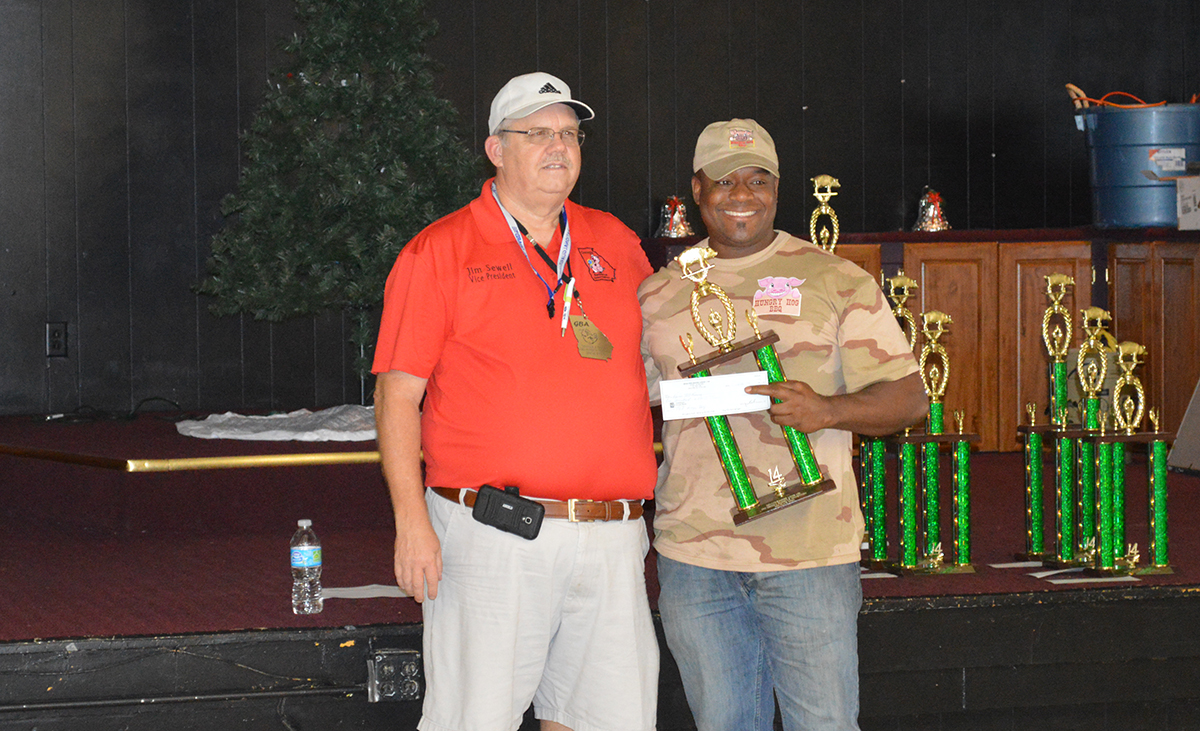 Hungry Hog BBQ Competition Team is The Pride of The Industry written by: John Nelson, Alabama BBQ News
Cities Best: Ribs, Boston Butt (Pulled Pork), Chicken & Brisket All Hard Wood Slow Smoked For Hours:
You can only enjoy a quality BBQ service from a professional company. This is because a professional BBQ service will be able to cater for all your needs. To be factual and upfront here, finding a professional BBQ service in Jacksonville is not an easy task. For this reason, Hungry Hog BBQ team is established to unleash top-notch solutions that other companies cannot provide. They are very different from other businesses in the Jacksonville area. They only cook with hardwood, on this note, their flavors represent Old Southern BBQ.  If you are looking for ribs, Boston Butt, Brisket or Chicken, Their catering team will provide  it without any hesitation. They have several years of experience in the field of Competition BBQ, for this reason, customers can always trust on a valued service. They love their clients and will be ready to satisfy their immediate needs. If you are residing in Jacksonville and looking for the best BBQ team that cares for customers, they remain the best choice. BBQ experts are licensed, insured, accredited and qualified to handle any BBQ service that you need. They will ensure that you have the best experience when looking for Ribs, Boston Butt, Brisket and Chicken.
The Team:
Even if you need urgent BBQ catering service, we are always willing and ready to offer our services without any delay. We are efficient and unique in the way we handle customer needs. We care for clients and will go to any length to satisfy their request. We  provide exceptional BBQ service, our company has been able to build a reputation that rival competitors cannot compete with. For this reason, you can always rely on our quality BBQ and we will ensure that clients find the best and nothing less.  Even if you are on a low budget and need the best BBQ catering service that counts, our company is the place to visit. We have impeccable hospitality and we guarantee that you will not be disappointed when you use our catering company. We service clients living in Jacksonville and its surrounding cities. You can always count on us when you need quality BBQ catering service.